Digital Innovation
Urbanism
Within my phd project, I published several papers on Co-Creating Urban Technologies.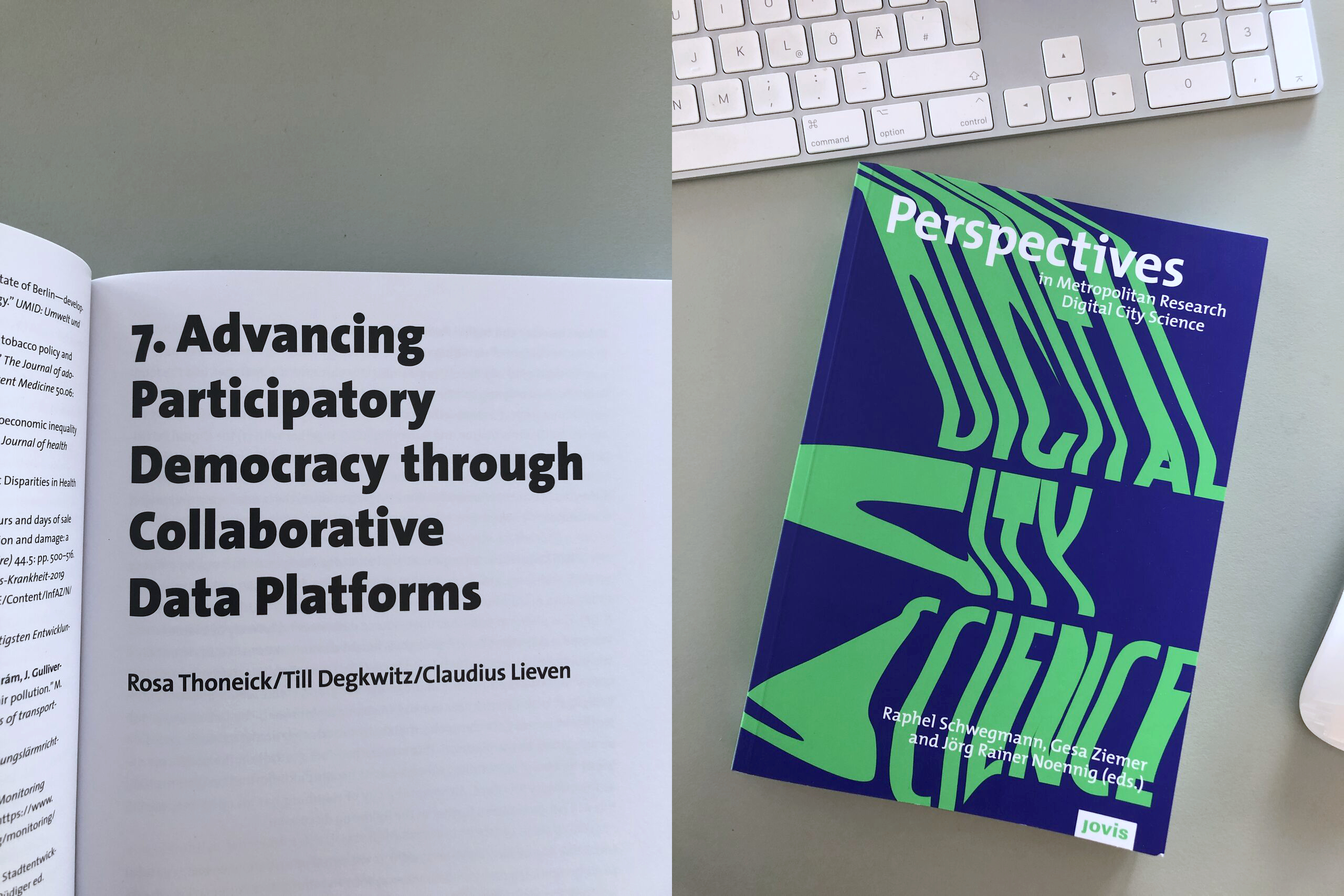 Thoneick, R.; Degkwitz, T.; Lieven, C. (2021). Advancing Participatory Democracy through Collaborative Data Platforms. In: Schwegmann, R.; Ziemer, G.; Noennig, J. (ed). Digital City Science. Researching New Technologies in Urban Environments. Berlin: Jovis.
Thoneick, R.; Malchow, M.; Breckner; I.; Noennig, J. (2021). Complex arrival procedures as a challenge in migration studies: a comparative analysis of quantitative and qualitative methodologies within migration research. In: Van Praag, L (ed.). Co-creation in Migration Studies. The Use of Co-creative Methods to Study Migrant Integration Across European Societies. Leuven: CeMIS Migration and Intercultural Studies.
Thoneick, R. (2021). Integrating Online and Onsite Participation in Urban Planning: Assessment of a Digital Participation System. In: International Journal of E-Planning Research (2021), 10/1. DOI: 10.4018/IJEPR.2021010101